12m+
Children will love turning this friendly plastic clock's nose to change the time and play a delightful tune and soothing ticking sound as they strengthen their fine motor skills.

Our clock also has bells on top that make a ringing sound as they are twisted, making it a great way to demonstrate the concept of cause and effect.
PRODUCT FEATURES
Size 

17x11x13cm

Easy wind musical clock.
Plays "Hickory, Dickory, Dock".
Ticking sound when the melody is played.
Clicking, ringing alarm bells.
Turn the clocks nose to move the hands.
Wobbly eyes.
Carry handle.
AWARD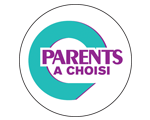 Parent's Choice Award
Great little clock
Just enough noise for a toddler to enjoy and a granny to tolerate!
I odered Tic Tok Musical Clock, and my 3 yr old grandson absolutely loves it! He takes it everywhere with him!
Clock magic
Super fast delivery. My grandson who is two carries it everywhere he goes. He even sleeps with it in his crib. It was a hit!
Hickory Dickory Clock
I purchased this fun and educational toy clock for my grandson who turns one next month. He lives a few states away from me , He will ❤️It.
🥰
It's perfect the face is as cute as can be. The music is nice. It's just a nice toy.